Where Bagels Are Just the Beginning
Cozy Brunch Café in Brevard, NC
Stop by the brunch café that Brevard, NC, locals love, and give your kitchen a well-deserved break. From sizzling omelets stuffed with your favorite ingredients to cool smoothies and piping hot coffees, our diverse menu has something for every taste bud — morning, noon, and beyond.
The Sunrise Café strives to create a comfortable environment where everyone in need of a thirst quencher, meal, or quick snack is welcome. Drop in for a quick lunch on a busy workday, or bring the family in for a little weekend fun. Even if you just need an espresso, our Brevard brunch café can meet your needs.
Good Food Cooked Your Way
You get what you pay for at our brunch café, and perhaps a bit more. All selections are served in good-sized portions to fill your stomach. You may even have something to take home for later as well. We're dedicated to meeting dietary needs and can add or subtract ingredients at no charge.
Create the perfect brunch each time you visit. Our well-rounded menu gives you plenty of options, so get ready for a lip-smacking meal that offers nourishment plus loads of flavor.

Menu
Take a look at our delicious menu options!

Catering
Take a look and see the catering services we offer.

Gallery
See images of our breakfast and lunch options.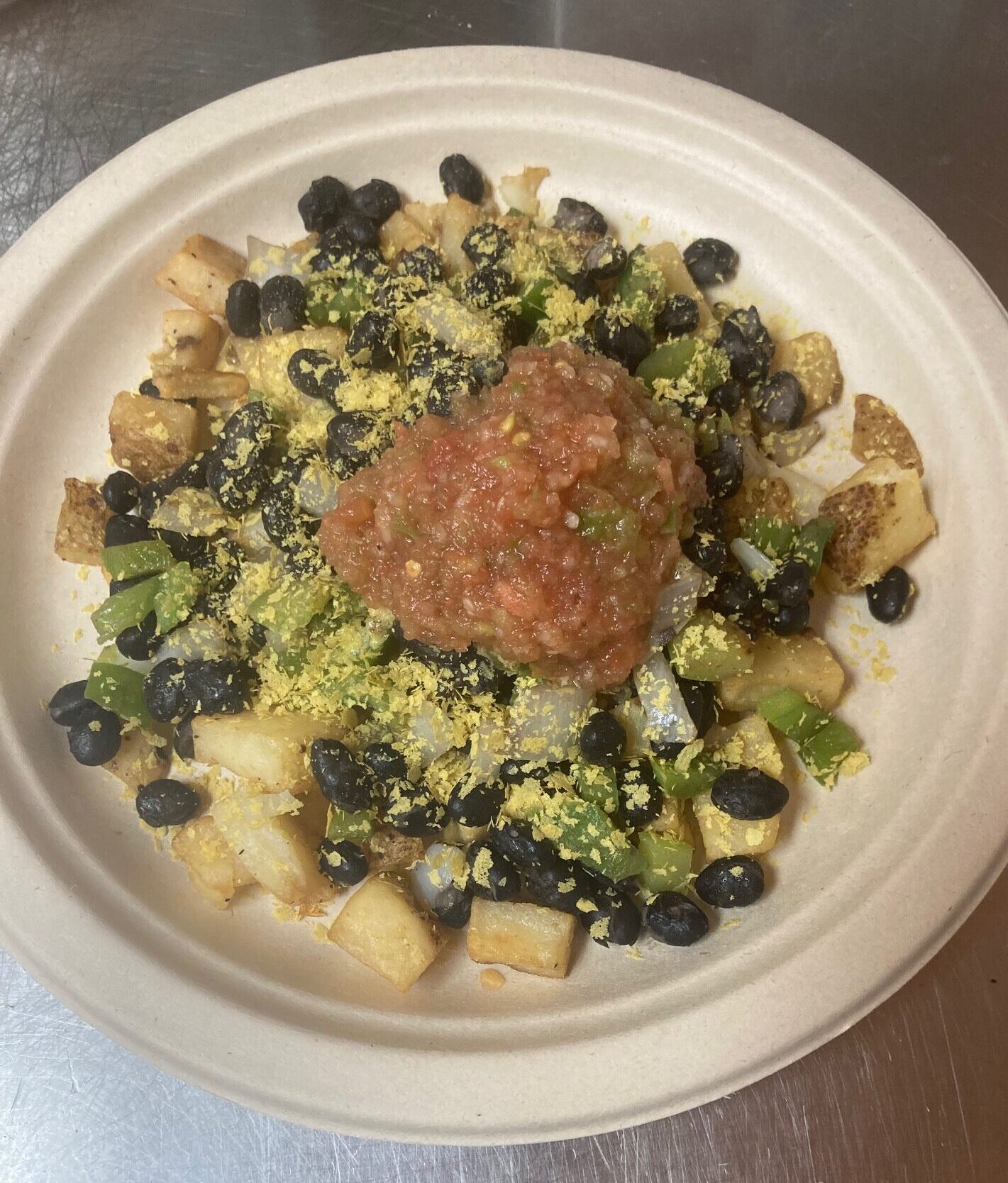 Brevard's Blue Zone Hot Spot
We're proud of earning Blue Zone approval by offering healthy meal and snack options for the Brevard community. Our menu includes selections designed to make nutritious eating easy and delicious. The following menu items will help you nourish your body without sacrificing flavor:
Gluten-free options
Vegan options
Smoothies
Plant-based ingredients
We're committed to meeting as many dietary restrictions as possible. Come on in and ask us about selections suitable for your personal needs.
Try Our Daily Specials
When we decided to open a brunch café in Brevard, NC, we wanted to provide affordable options. Our goal is to nourish and satisfy every member of the community. We believe you should have the option to stop by for a great meal without worrying about an oversized bill.
That's why we offer daily specials at reasonable prices. These specials give you a chance to try a wide variety of our meals and perhaps some special creations from time to time. You may just find yourself visiting regularly to see what we have on special next.
Now Serving Brunch in Brevard, NC
Brunch is the perfect meal to share with friends, family, or someone special. Our brunch café in Brevard allows you to relax in a peaceful setting while enjoying fun conversations and scrumptious food. We specialize in delicious omelets, but our menu offers something tasty for everyone.
We look forward to seeing you at The Sunrise Café. You bring the appetite. We'll bring fresh food and bold flavors. Let's brunch together!
Serving breakfast just the way people in Brevard, NC want it. Doors always open to our neighbors friends in the surrounding areas, including:
Hendersonville, NC | Waynesville, NC | Asheville, NC | Berea, SC | Easley, SC | Parker, SC | Wade Hampton, SC | Greenville, SC | Taylors, SC | Gantt, SC | Greer, SC | Clemson, SC | Mauldin, SC | Simpsonville, SC | Spartanburg, SC